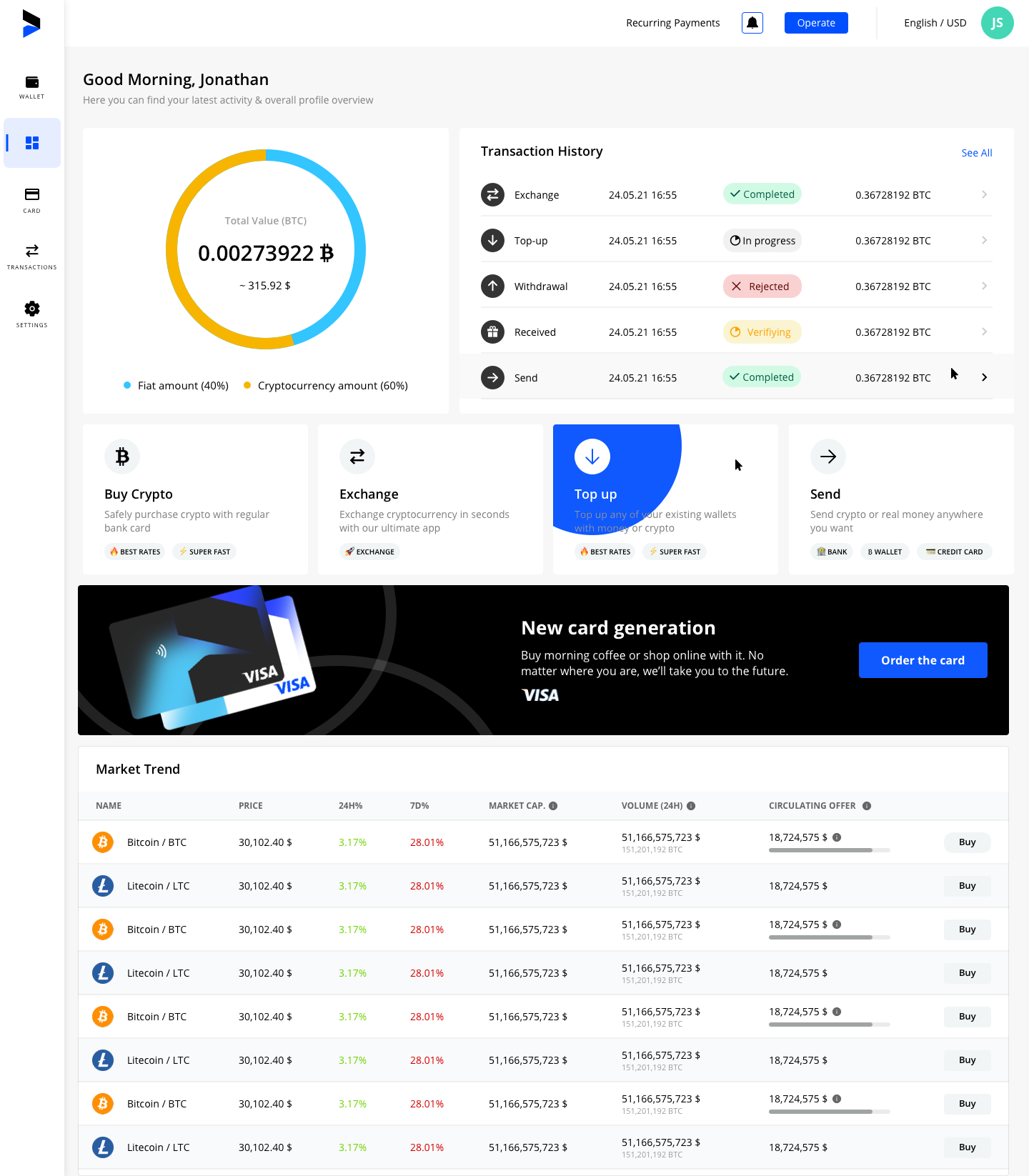 How to get started in the cryptocurrency market?
If you decide to make money in the cryptocurrency market, first, you should decide on the currency itself. Some of the most popular blockchain technologies are Bitcoin and Ethereum. We also recommend paying attention to XRP, LTC, USDT. First, you must create a dedicated wallet. This is a software product for sending and receiving cryptocurrency, an analogue of a regular bank card.
We recommend that novice users do not bother and contact us for help. To do this, you should register or log in to the site, leave an email address, send a request through the feedback form.
After that, you get a plastic or virtual Visa Revalcoin card. The second option – you can purchase cryptocurrency using an already valid bank card.
You should also keep in mind that you can constantly withdraw cash from a plastic card, but its delivery is paid.
In practice, there are no problems during operation. The numbers speak for themselves. For example, we provide access to twenty cryptocurrencies. You can withdraw money in more than 200 stores. Purchases are made online and offline. The cards are accepted by more than 42 million retail stores scattered almost all over the world.